International Society of Marine Painters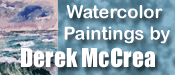 Ken BromleyArt Supplies
www.freeart.com
FreeArt.com provides an extensive collection of free small art prints in a wide variety of categories and all images are offered on paper, canvas wrap, acrylic, or metal.
GLS Educational Supplies
Looking for art educational supplies? Whatever you need we have it!
Art Schools
Worldwide Art Schools and Colleges directory.
Sylvia Snowden Art
African American Female Artist Painter
Fine art appraisal, art prices - Search free!
Free auction prices. Signatures and monograms.